*This is a sponsored post from My Wonderful Walls. I received their personalized Splendid Garden Wall sticker kit for review. I received no monetary compensation and all reviews are my own and are not influenced in any way.
Back in August when I found out baby number 3 was going to be a girl I was ecstatic at the idea of creating a girly nursery. When our home was completed and we moved in I wanted to get started right away! After a few months of deciding which bedding to get I ultimately purchased the CoCola Taffy crib bedding from Babies R' Us. When it came time to paint I went with Behr's Colonial Rose for the top, Navajo White for the bottom, and Cinnabark for the chair rail. The finishing touches was applying the Splendid Garden Wall personalized sticker kit from
My Wonderful Walls
.
First thing I noticed was the how soft the
stickers
were thanks to the SafeCling fabric that is used. The kit comes with 62 beautifully crafted decals ranging from flowers, bees, butterflies, a frog, mouse, dragonfly, a peacock, a snail, a sun, clouds, watering can, birdhouse, birds, and a tree with blooms. My husband, 2 yr old son, and I all pitched in to make a beautiful mural for Scarlett's nursery. At times my son got too eager and placed things too close together or in a spot that didn't look right, but we weren't too worried because it was easy to peel off and place somewhere else. The decals never stuck to the wall or each other.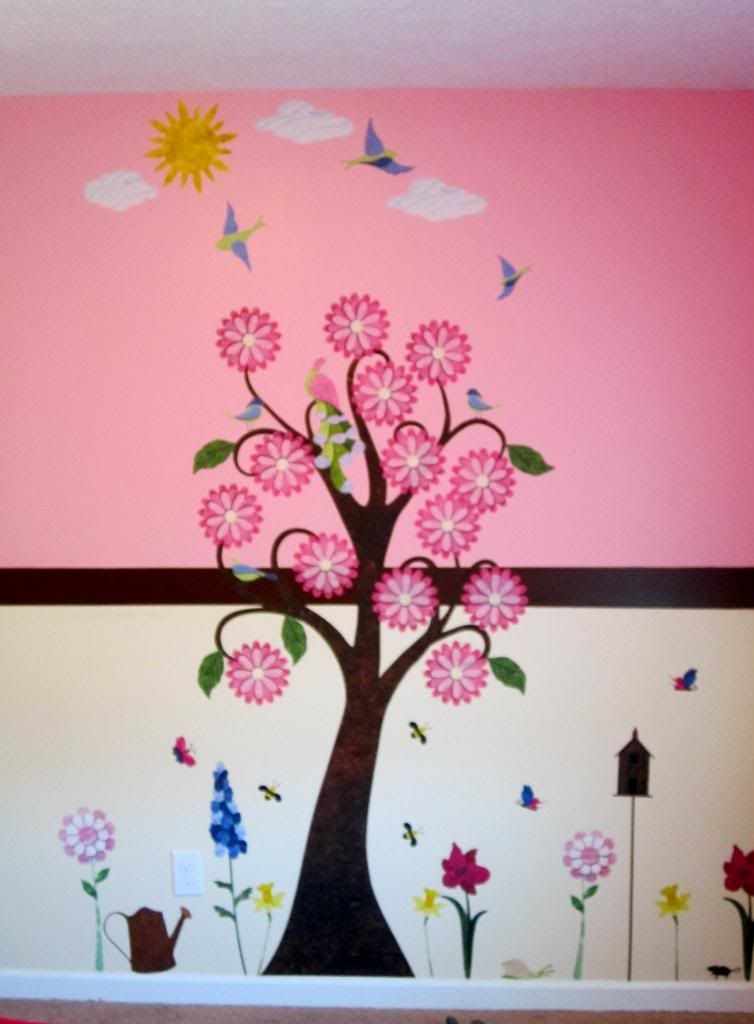 When it came to personalizing we could have went with her name over her crib, but we went with the
personalized garden sign
(measures 32" tall by 17.5" wide) that coordinated with the beautiful garden we created. Made out of the same SafeCling fabric as the garden decals and my husband had it on the wall in a matter of minutes. Once I stepped back and looked at the nursery my husband I created I instantly fell in love!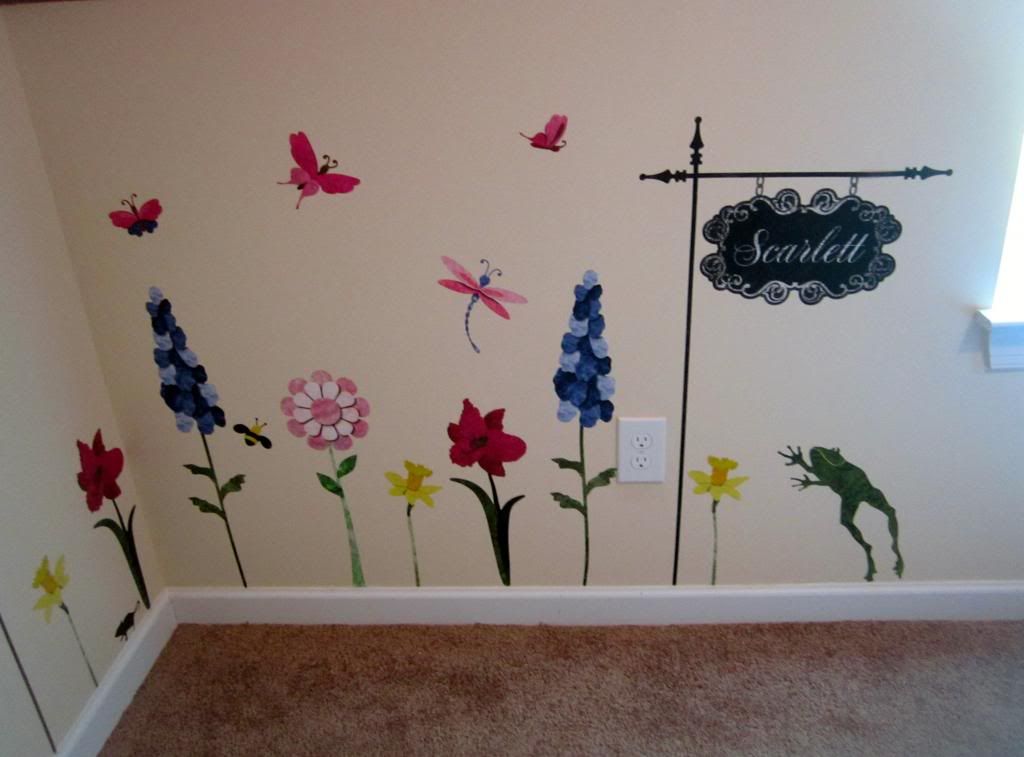 If your wanting decals that you can paint yourself My Wonderful Walls offer
stencil kits
where you can let your imagination run wild! If you are living someplace where you can't paint the walls then their
canvas wall art
is just what your looking for! You can choose from one panel or a panel of three and even customize it with your child's name. While your browsing the site check out their wide range of products for older kids, teens, and adults.
I am confident that you will find something from My Wonderful Walls that you will love just like I have!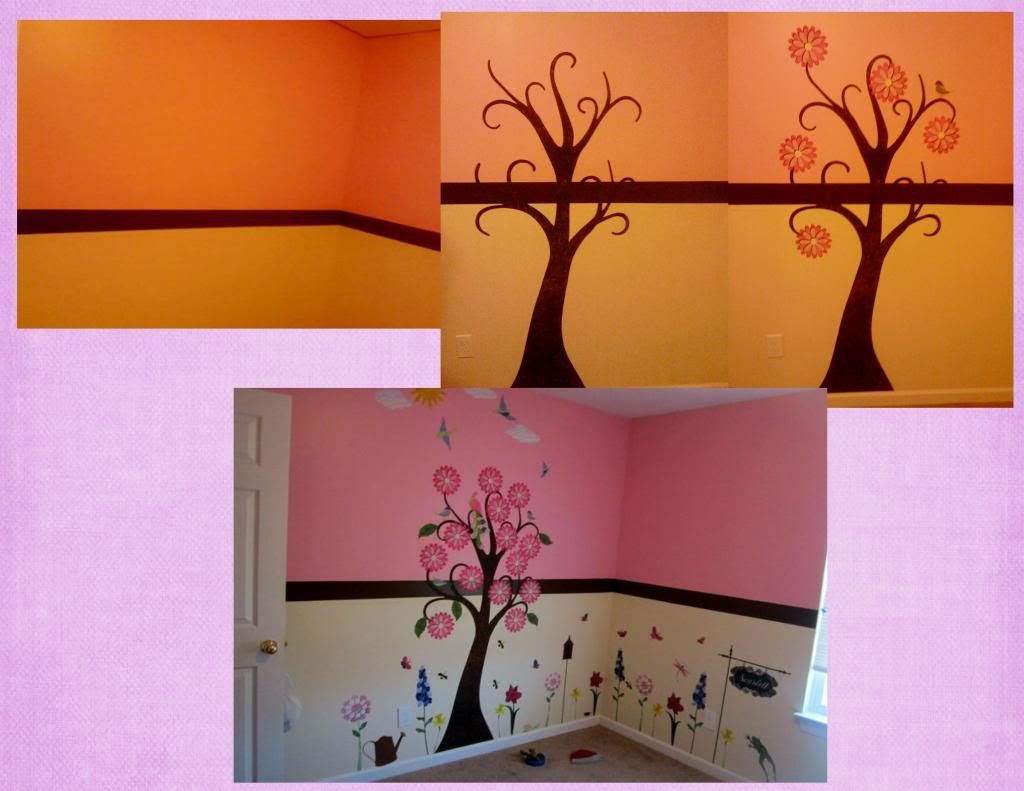 My Wonderful Walls have graciously offered Bringing Up Hopkins reader 15% off their entire order with code
BUH518 which

is

good through 5/31
Contest open to
US, Canada and Puerto Rico (Australia and European Union as well if winner pays for shipping- which is $40)
Enter to win a $100 gift card
(Entire value must be used in one shopping trip. No cash back. Code never expir

es)
through the

Rafflecoptor form below:
a Rafflecopter giveaway