I had an exciting opportunity to host a Mam Baby Oral Care Party through Child's Play Party for babies aged 0-3. The event was held at my friends house where we decorated the dining room like you would a baby shower complete with plates, cups, napkins, tablecloth, and streamer
s.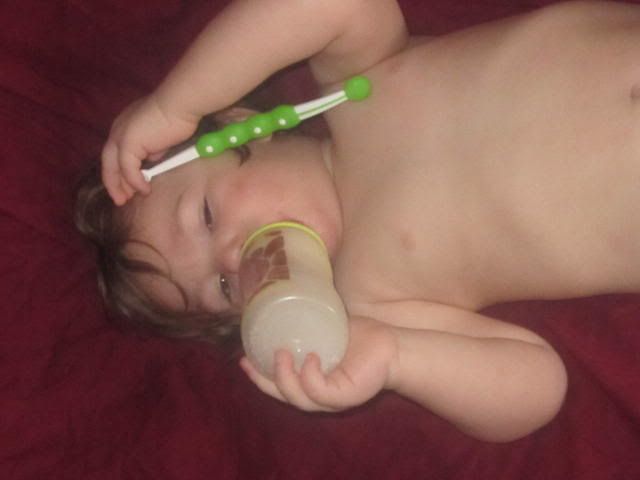 Chowing down on pizza and chips along with cupcakes shaped like a baby turtle had the guest ready to play some games. We all sat around the living room as all of the little ones were running around laughing and green in color from the cupcakes. Everyone learned so much about their child's teeth and about oral care from the trivia games we played.
When it came time to hand out the gift bags I had made everyone got really excited especially some of the 1-2 year olds. Mam had graciously sent an amazing array of goodies including the massaging brush, oral care rabbit, and the training tooth brush in pink, blue, and green. I loved the hostess gifts I received! In the gift bags I had also placed some the coupons and pamphlets so they could later reference if they needed to.
Everyone wanted me to send a huge thank you to Mam and Child's Play Party for an amazing time!