If you are looking for great quality children's clothes that you can't get in the store then Stella Blu Clothing is for you! I had the amazing opportunity to receive two more of their stellar shirts (Thanks Erin) from Stella Blu for my boys.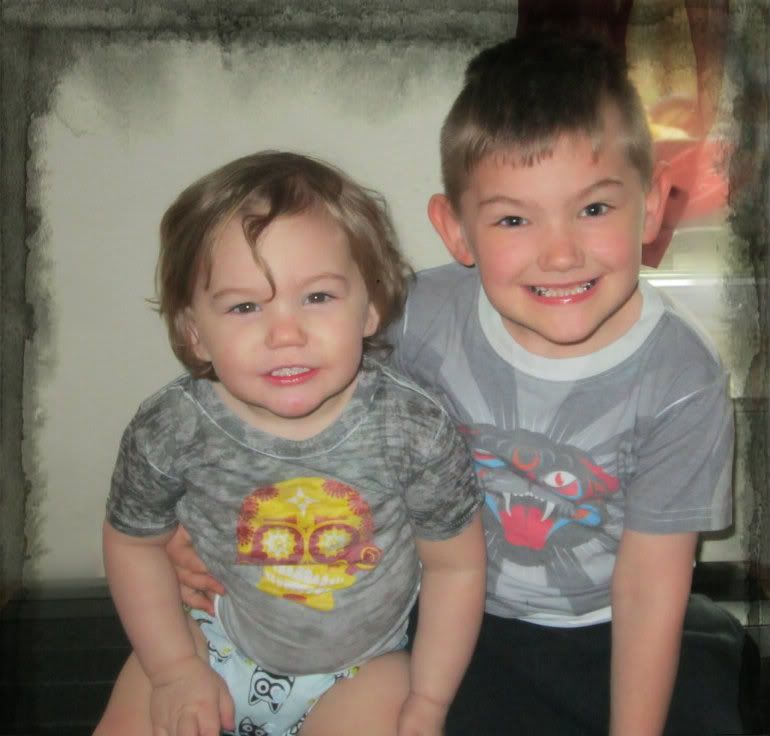 C received the
Panther Tee
and loved it! The panther on the front gives it an old school tattoo feel. You can totally imagine browsing an old tattoo shop from the 50's and coming across this panther in a flash book on the wall. The shirt is light weigh enough that C will not get extremely hot in the summer, but could also be really comfortable under a jacket in the winter.
A received the
Sugar Skull
tee and just like the Panther tee it has that old school tattoo look to it. The sugar skull design has incredible detail throughout with mini faded skulls scattered all over the shirt. The Sugar Skull tee is also light weight and perfect for every season. This is sure to be one of our go to shirts from Stella Blu!
I would recommend Stella Blu for any occasion and who wouldn't love to receive an awesome onesie for their baby shower?